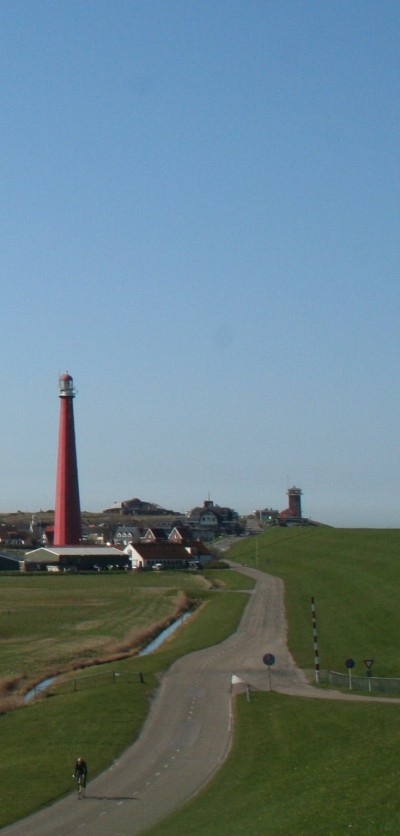 Outing to Den Helder
Navy town Den Helder is only 8 km away from our campsite. Lots of exploring to be done there. You'll find the Nationaal Reddingsmuseum Dorus Rijkers here ror example, with original life boats, paintings and pictures and a wind tunnel.
In the Navy Museum you'll get aquainted with the rich history of the Royal Dutch Navy, ship models, uniforms, a real submarine and an actual minesweeper.
And Fort Kijkduin: Emperor Napoleon ordered this impregnable fortress to be built in 1811: today it's a museum and an aquarium as well as a restaurant.
Den Helder provides several shopping centres and restaurants, a weekmarket on Saturday and during the summerime a paraphernalia market called 'Juttersmarkt', so called after its inhabitants being named 'Jutters'! (beach combers)
Look for more information under the head 'Surrounding Area' on our website. More information can be found at VVV Den Helder.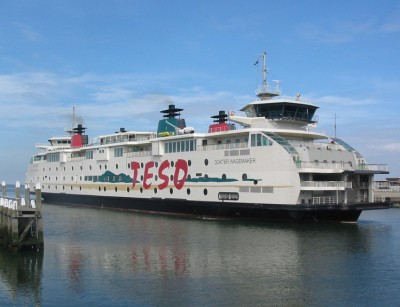 Outing to the isle of Texel
Campsite 't Noorder Sandt is the ideal place to get to the Island of Texel for a day. The ferry leaves every hour (and during peak days every half hour) from Den Helder to Texel.
Of course it's possible to explore Texel by car but it's even more fun exploring it on a bicycle! From the campsite it's zout half an hour (9 km) to the ferry, a beautiful tour in itself through the dunes and along the dyke. Another possibility is parking your car close to the ferry and rent a bike at Texel on arrival.
On Texel there's lots to explore. Visit the cute villages Den Burg and De Koog for example, or one of the mueums or the 150 years old light house.. Seal care centre Ecomare is great fun for the kids with many fun things to explore.
Another tip would be the Texel Brewery. Here you can see, smell and taste what Texel beer is like. A guided tour will be finished with a taste of four different Texel Beers.
For more info about Texel look at the Tourist Information website.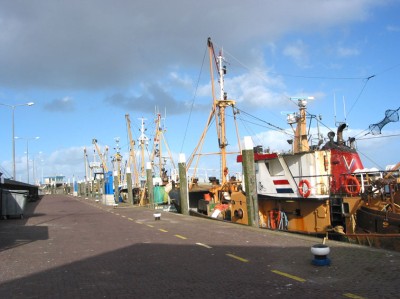 Outing to Wieringen
The former island of Wieringen is a popular day out from our park. The best way to go there is by car and rent a bicycle if you like. From Wieringen mudwalks are organised as well as fishing trips and seal tours to the Wadden Sea. At the tourist information Centre (Viking Centre) you''ll find more information about this beautiful, rolling countryside of North-Holland.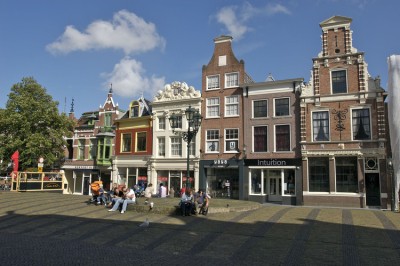 Outing to Alkmaar
Alkmaar is a beautiful old town for shopping and browsing along the canals and beguinages. Of course Alkmaar is famous for being a 'Cheese city' and its Friday Cheesemarket. Visit website VVV Hart van Holland for more info.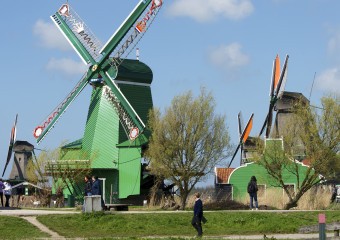 Outing to Zaanse Schans
A day out to Zaanse Schans is a good possibility from 't Noorder Sandt. It will take you about 45 minutes to get there by car. The kids will find lots of things organised for as well. Or rent an electric boat at the 'Zaan'. For more info click here.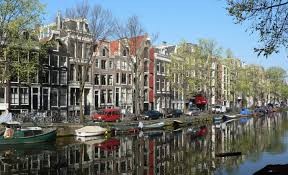 Outing to Amsterdam
A day out to Amsterdam has to be on your list. To be fair Amsterdam doesn't need any promotion.Go either by car or by train from Den Helder centre or Den Helder Zuid. Or park your car at Sloterdijk Station and catch a train or bus from there. Ask at reception for the latest info. Once in Amsterdam you'll have to do a canal trip of course. The Anne Frank House is very impressive to visit.
Do you want to book for a period longer than 3 weeks? Contact in that case the camping itself directly by phone or email.