'De Helderse Vallei'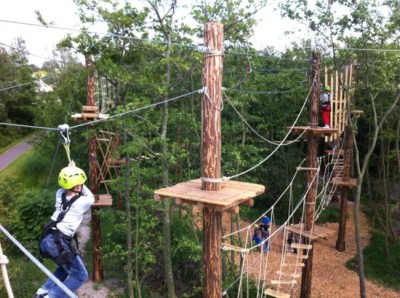 In De Helderse Vallei you'll find a nature and environmental educational centre with an animal farm, play areas, an open air theatre, a watch-tower and a real bare-feet-track In short: a wonderful place to go to and spend a day with your kids. From the campsite it is about 4 km cycling or paddling with your canoe. Obviously you can take the care.
Are you keen on more adventure? You'll find the 'Klimvallei' here as well: a tree adventure with different challenging tracks on different heights.
And should you be hungry after all that playing, climbing and clattering, go and have a delicious pancake at 'the Pannenkoekenvallei'!