"Hé, are you comming with us?"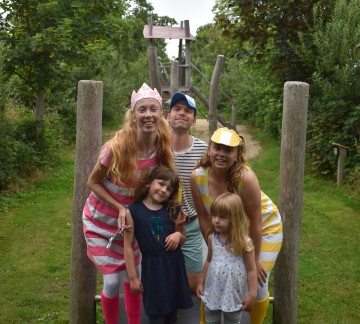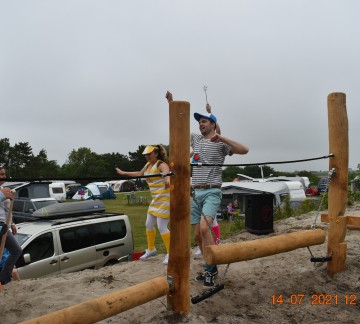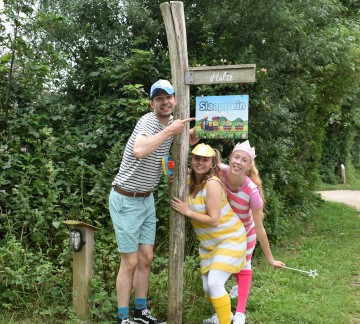 Animation programme
Hey are you going with us?
We are going on an adventure..!
In the (school) holidays we have a cozy animation team on the campsite. The program varies but a number of activities come back annually such as the search for and painting eggs at Easter, weekly a large inflatables of Qui Vive in the construction trade, the light run in the autumn holidays.
Every day there is tinkering with the children and Noor, Floor & Noa are there for the children with a story and they sing with the children before bedtime.
Children's theatre and sleeper train
Psst! Can you hear the sleeper train coming yet? He takes you to 't Schatertheater, where Noor, Floor and Noa experience the craziest adventures.
Noor was born a mermaid. One day the North Sea in which she swam became terribly restless. Noor was sucked in by water eddies and became unconscious. When she woke up, she suddenly had legs instead of fins, and she looked straight into the eyes of two human children: Floor and Noa. A little confused, Noor asked where she was. Floor and Noa explained that she had washed ashore, and decided to take her to their cottage at Camping 't Noorder Sandt.
Noor is a real tuttebel. She always wears a crown and has her wand (from when she was a mermaid) with her. She can't keep a secret and always blurts everything out. Noor loves sweets but the most of lollipops.
Floor is a cheerful girl, who loves cool things and mischief. She never sits still and her big dream is to become famous. If you see Floor she will always have her backpack with her.
Noa is a tough boy, with real boy pranks. He is crazy about everything that has to do with the sea. He always has his own boat with him. Noa's big dream is to become a captain.
Every day, except on Sundays, two of these friendly camping friends visit the campsite. At 19:00 they first ride a round with the sleeper train, to pick up all the children from the stations, and then they experience the best adventures in 't Schatertheater.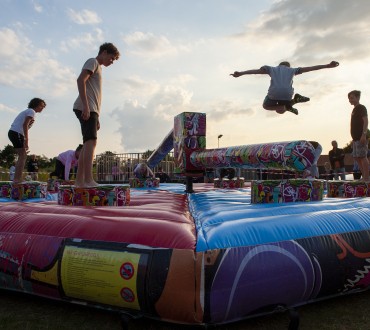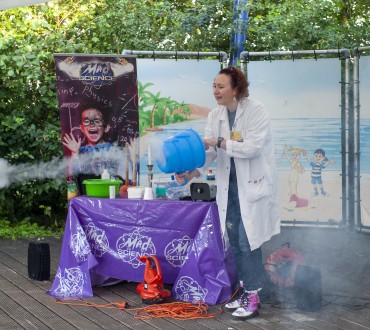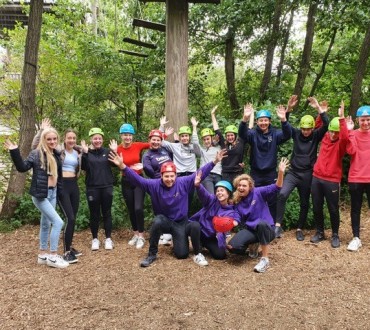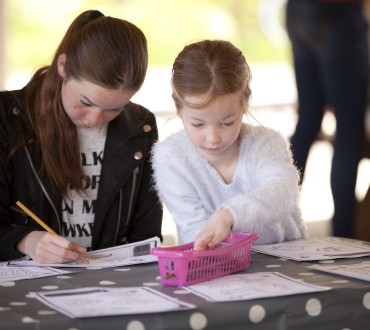 Do you want to book for a period longer than 3 weeks? Contact in that case the camping itself directly by phone or email.