De gastheren en gastvrouwen van camping 't Noorder Sandt (Familie Van Kalsbeek/ Richter)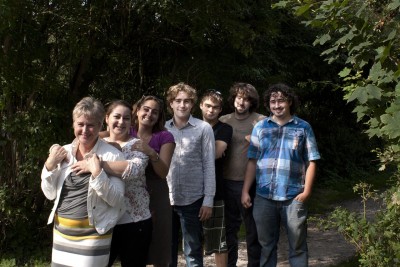 Van links naar rechts: Désirée van Kalsbeek (gastvrouw), Marije Richter (gastvrouw), Arianne Schell-Richter (gastvrouw minimanege), Sven Richter (gastheer technische dienst), Norbert Richter (kok in restaurant 't Sandt), Rutger Richter (geëmigreerd naar Nieuw-Zeeland waar hij zijn eigen burgertruck heeft: Dutchy's Burger Joint) en Hotze Richter (gastheer).
Do you want to book for a period longer than 3 weeks? Contact in that case the camping itself directly by phone or email.