Schagen

A folklore West Frisian Market is held organised during July and August in Schagen with the help of many volunteers. Early in the morning the cattle market begins and during the morning lots of thing can be seen and experienced in West Frisian style.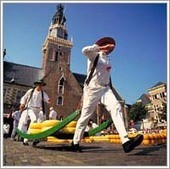 Alkmaar
Make sure you're on time on a Friday morning in Alkmaar to visit the Cheese market for it's always very busy. The Cheese market runs from Friday 31 March till 29 September in 2017. Evening Cheese markets will be held on: 2 May, 23 May, 6 June, 4 July, 18 July, 1 August, 15 August and 29 August from 7 pm till 9 pm. An paraphernalia market will be organised around the area.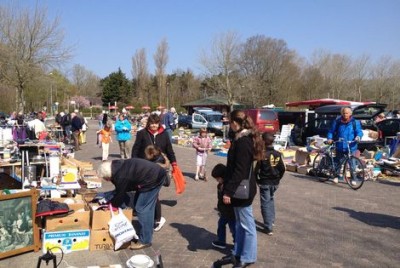 Car Boot Markets
Car boot markets are famous and in the top of North-Holland you'll find one someweher every day.
Wednesday afternoons at the parking at 'Strandslag in Julianadorp at Sea.
Sundays at 'Loopuytpark' square. And Monday afternoons at attraction park 'De Goudvis' in Sint Maartenszee.
Fridays is very popular in Den Helder at the parking at 'De Donkere Duinen' and 'De Helderse Vallei'
Do you want to book for a period longer than 3 weeks? Contact in that case the camping itself directly by phone or email.