Mini equestrian centre
Crazy about horses? Then you'll love mini equestrian centre 'The Sandthapper'. You can ride, have a lesson from Arianne or if you're an experienced rider you can go to the beach with her. Your hair in the wind, galloping on the sand along the water, the sun on your face....Should you want to go to the beach, do bring your riding clothes and boots! And be prepared to show Arianne you're experienced enough to join her to the beach.
The minimum age to go to the beach is 10 and you'll have to have enough riding experience!
You can make an appointment for lessons, riding and going to the beach daily during the peak season between 10 and 10.30 am. With the exception of Wednesdays for that is Ariannes day off and the stables will be closed.
When Arianne is present at the stables you can have a look at the horses and ponies by entering the green gate at the entree of the campsite.
Fees
Per lesson per half hour EUR 14,00
Free riding per half hour EUR 9,00
Beach ride EUR 35,00
Do you own a pony or horse? Bring it! Our mini equestian centre provides stable facilities.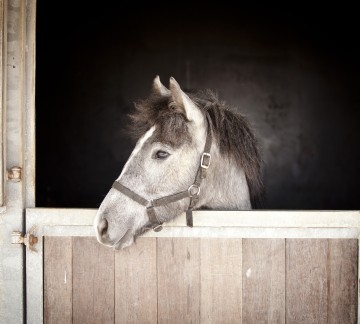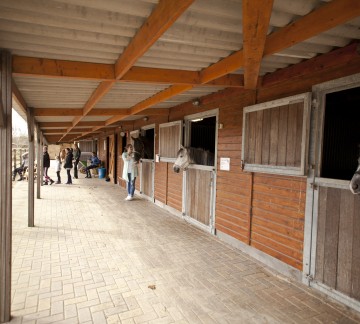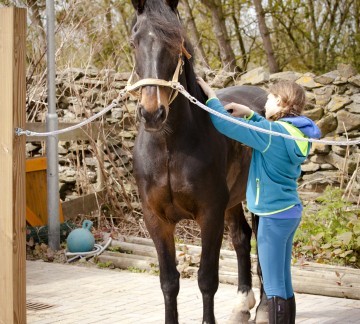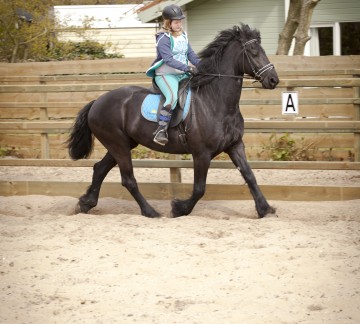 Do you want to book for a period longer than 3 weeks? Contact in that case the camping itself directly by phone or email.