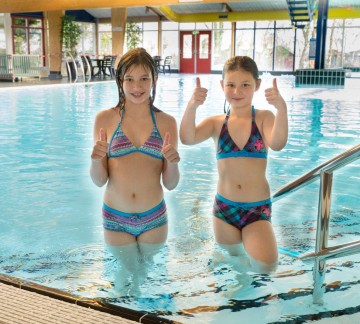 Should the weather spoil your day at the beach and sea, do enjoy our indoor swimming paradise 't Spetternest.
You'll have fun here for sure! Between 8 and 9 am adults can swim their laps or enjoy fitness in the pool with our seasonal guests. The atmoshere is always great! They'll even sing Dutch and German songs. Feel free to introduce an English one though!
At 10 am 't Spetternest opens for all ages. Slide the super cool slide! Or do you prefer chatting in the apa area?
We provide a fun kids' pool for the little ones with splash and play equipment and a dolphin slide and a real light house!
't Spetternest closes at 9 pm.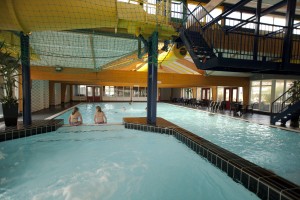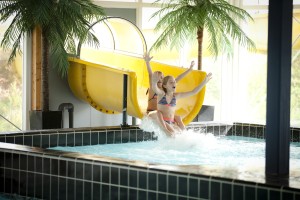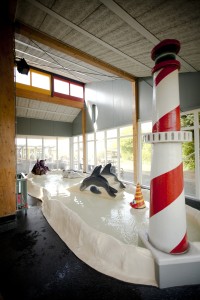 Chillax after an active day at our family campsite?
The infra red sauna is the ideal spot. This sauna stimulates your blood circulation and opens your lungs, cleans your skin and detoxes, etc etc! After a visit you'll feel energised again!
Do you want to book for a period longer than 3 weeks? Contact in that case the camping itself directly by phone or email.